Heart Attack Misdiagnosis in Women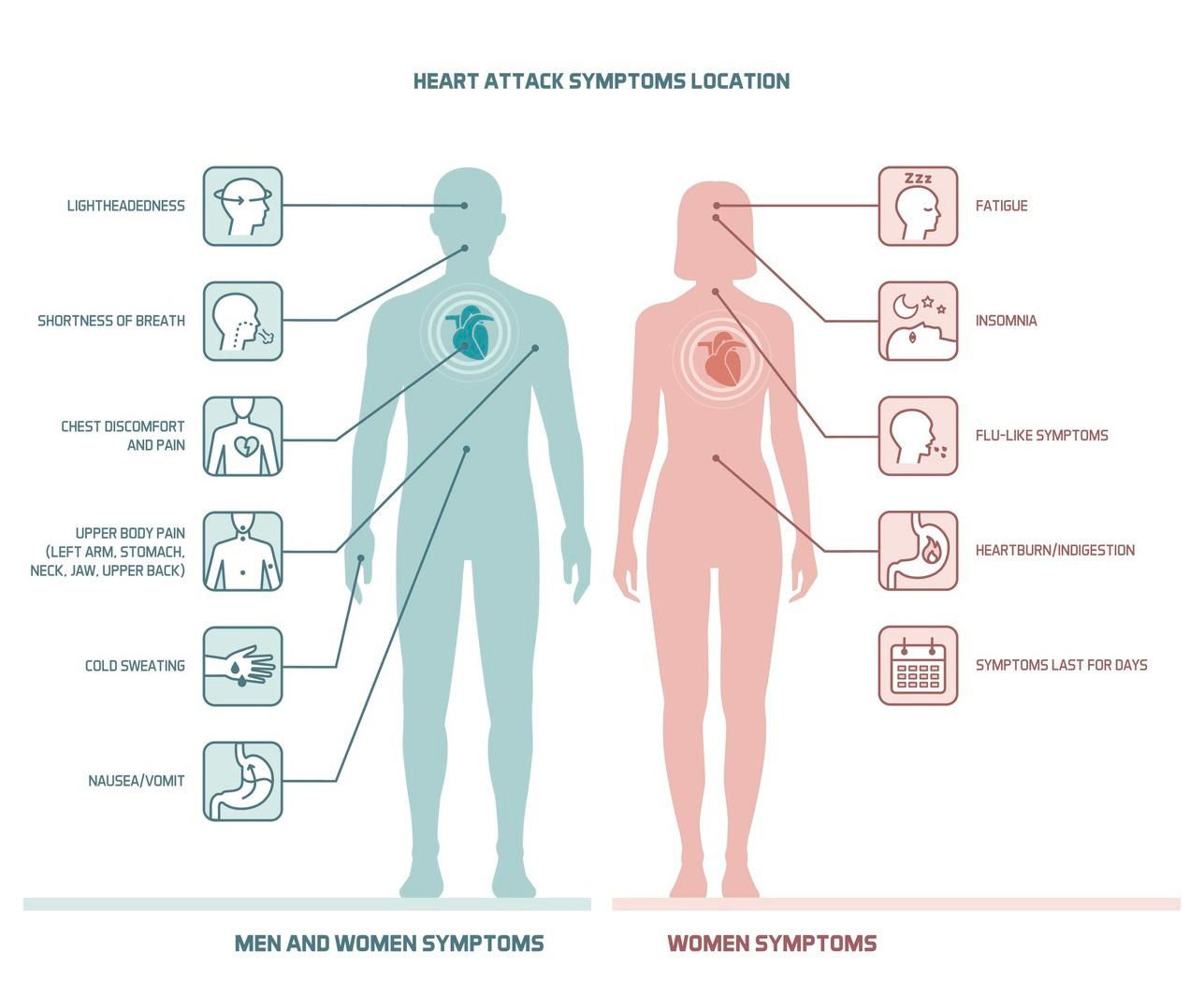 Women experiencing chest pain are less likely to be diagnosed with a heart attack and more likely to wait to seek medical help than their male counterparts, according to an article in the Pharmacy Times. The article cited research presented at the ESC Acute CardioVascular Care 2021 conference, which cited the discrepancies.
Researchers set out to study gender differences in the diagnosis and treatment of cardiac events. They studied 41,000 patients experiencing chest pain in the ER between 2008 and 2019. The women, who represented 42 percent of the sample, were found to be more likely than men to arrive 12 or more hours after the symptoms first started.
In each case, the medical staff collected information about patient risk factors, such as obesity and blood pressure. In 93 percent of cases, there was no definitive diagnosis from an electrocardiogram. Physicians went on to diagnose probable acute coronary syndrome (including heart attacks) in 39 percent of the women and 44.5 percent of the men. As a result, the female patients were misdiagnosed 5 percent of the time, as compared with men who had a 3 percent misdiagnosis rate.
"Heart attack has traditionally been considered a male disease, and has been understudied, underdiagnosed, and undertreated in women, who may attribute symptoms to stress or anxiety," noted the study author.
If you suspect that you or a loved one is a victim of a misdiagnosis at a Philadelphia hospital or doctor's office, contact a Philadelphia attorney experienced in handling misdiagnosis cases.