How Long Should You Wait in the ER?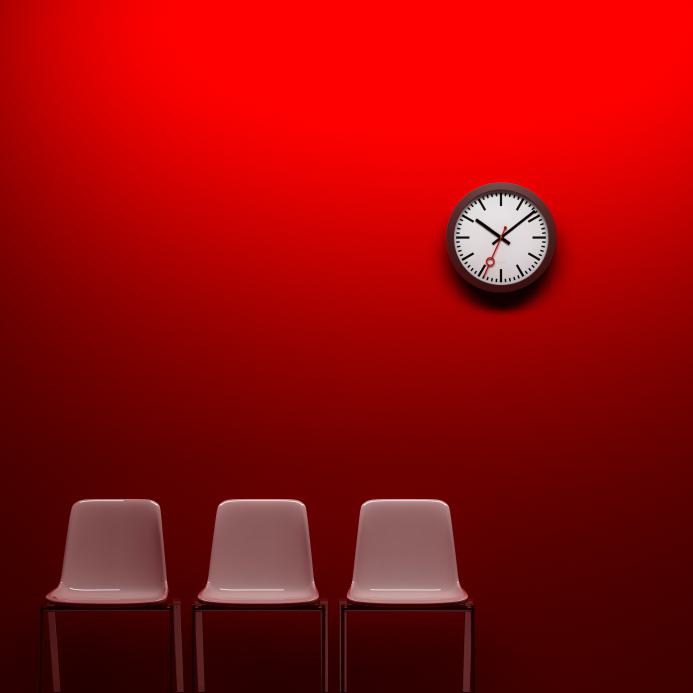 If you are left waiting for treatment in the emergency room, do not hesitate to ask the expected wait time, so you can decide if it makes sense to stay or consider another hospital in close proximity.
When you have a choice of where to go when seeking urgent care, consider both the hospital's reputation and quality, as well as how crowded the ER is when you arrive. A 2009 study by Academic Emergency Medicine found that patients had an increased risk of adverse outcome up to 5 times higher if they were in a crowded ER.
The national average waiting time that patients spend in the emergency room before being seen by a doctor is 24 minutes. The wait time can vary significantly depending on what day of the week it is or what time of day it is, how busy the ER is, and the severity of your injury.
The national average from the time a patient walks into the ER and when they walk out again is 133 minutes, or just over 2 hours, and if you are waiting to be admitted and get a bed, the wait is significantly longer. In Pennsylvania in 2014, most of the local Philadelphia area hospitals were close to 3 hours mark before a patient was admitted, but some were between 4 and 7 hours before finally getting to a bed.
If you have a situation regarding treatment in the ER that possibly worsened a medical condition, contact us today.