Pennsylvania Attempts to Address Controversial Medical Malpractice Rule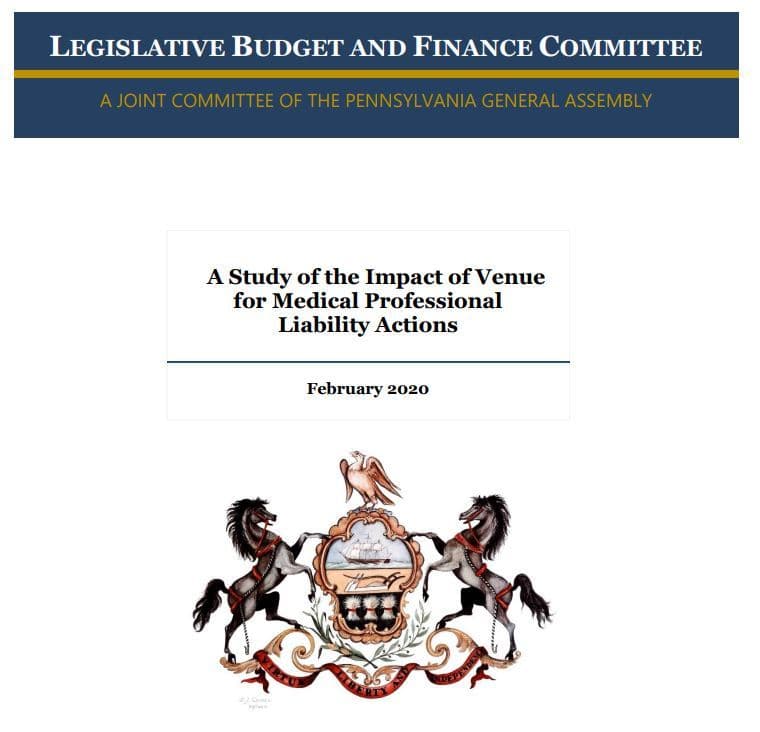 A medical malpractice ruling in Pennsylvania has left special interest groups on both sides questioning the decree, even after a recent state-generated report intended to address the issue, according to an article in Spotlight PA. At issue is a 2003 ruling that patients could sue for medical malpractice only in the county where the abuse allegedly occurred. Previously, patients could move the suit to any county where the healthcare provider operated.
The rule was created to address an exodus of doctors from Pennsylvania in the early 2000s due to rising medical malpractice insurance costs. At the time, several major insurance companies stopped offering medical malpractice insurance in Pennsylvania, and premiums spiked for those policies still in effect. Lawmakers intervened and passed a bill which was initially declared unconstitutional. The rule was ultimately put into place by the Supreme Court of Pennsylvania.
Fifteen years later, the Pennsylvania General Assembly initiated an independent study by the bipartisan Legislative Budget and Finance Committee. The report concluded that "the number of doctors practicing in Pennsylvania does not appear to be closely tied to the cost of malpractice insurance."
According to the article, some argue that a reversal of the rule could affect access to healthcare; others say that those who were harmed by negligence may be forced to have their cases heard in rural counties where juries are less sympathetic to such claims.
A public hearing is planned for the near future, and the Pennsylvania Supreme Court will have the final say on whether to keep or amend the rule.
If you or someone you love has been injured by a doctor or hospital, you will likely want to speak with an attorney who has obtained record setting medical malpractice verdicts and settlements in Pennsylvania. Contact us and let us know of a convenient time to discuss your legal options.