Truck Drivers and Substance Abuse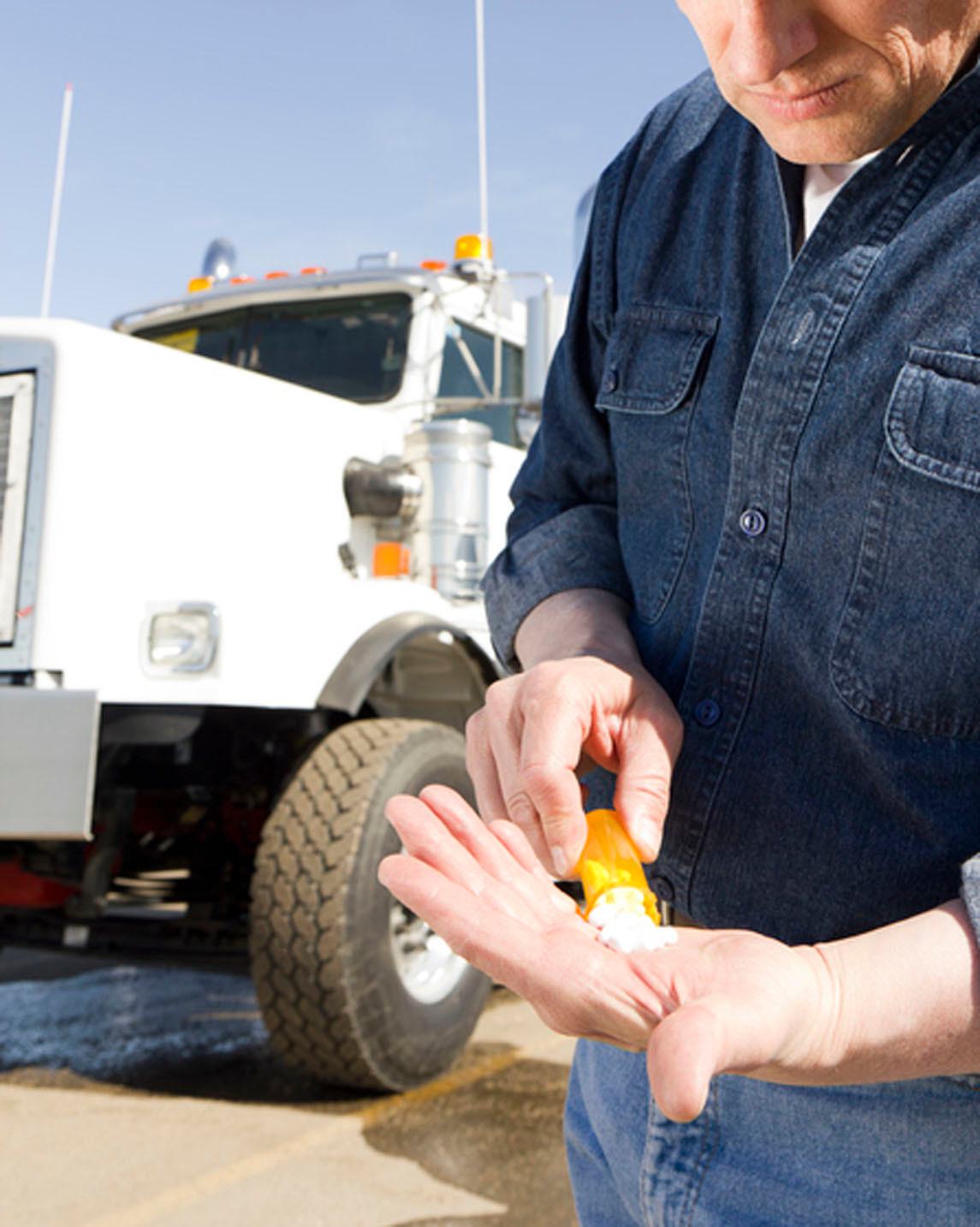 Long hours, loneliness and fatigue can lead to substance abuse by truck drivers, according to an article posted online this summer by American Addition Centers. Truckers typically work an 8-day week, sometimes covering as much as 500 miles a day and taking overtime shifts for extra pay—factors that not only can put their well-being at risk, but also that of their fellow drivers on the road.
Some truckers turn to substance abuse to help with harsh work conditions. According to a study by the Universidade Estadual de Londrina, thirty percent of truck drivers admitted to taking amphetamines, which can help keep drivers awake "for unnaturally long periods of time," but also come with significant side effects, including impaired driving.
Science Daily conducted 36 studies between 2000 and 2013, which showed that "as many as 91 percent of the drivers interviewed in those studies drank while on the job; amphetamine use peaked at 82.5 percent, and cocaine use topped out over 8 percent." In addition, as these stimulants wear off, drivers are in danger of falling asleep on the road, noted the article.
At 12.5 percent, U.S. truck drivers had "the highest frequency of positive tests for alcohol in the entire world," according to the Universidade Estadual de Londrina study. Alcohol is linked to accidents as it can decrease concentration and increase sleepiness.
If you or a loved one has been injured or killed in a trucking accident in Pennsylvania, and you suspect negligence may be involved. Contact an attorney with experience in trucking accident litigation to help understand your legal options.