Glaucoma and Car Accidents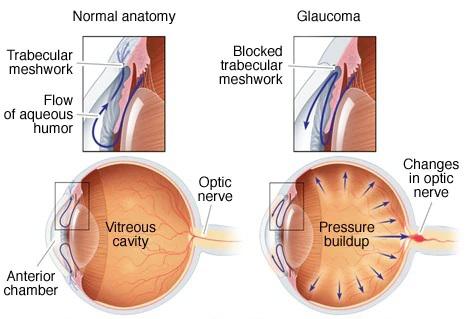 Older drivers with glaucoma could be at greater risk for a motor vehicle accident, according to a recent report. The four-year study, conducted at Wills Eye Hospital in Philadelphia, evaluated data from patients with moderate glaucoma and compared it to rates listed in the 2017 Pennsylvania Crash Facts and Statistics report. Poorer vision and reduced visual fields were associated with increased likelihood of accidents.
Glaucoma is a group of eye conditions resulting from damage to the optic nerve. There are several types of glaucoma with varying symptoms, and the onset can be sudden or gradual. It is one of the leading causes of blindness for those over the age of 60.
In the Wills Eye study, researchers followed 142 glaucoma patients with a mean age of 64, looking at the patients' visual sharpness, visual field and contrast sensitivity. They also evaluated their vision-related quality of life. Of the 142 patients, almost 11 percent reported at least one vehicle accident. By contrast, just 1.1 percent of Pennsylvania drivers aged 61+ had accidents in the state report.
Over the course of the study, 25 percent of the participants gave up driving due to their vision. The rate of motor vehicle accidents also increased year-to-year, from 5.8 percent to 10.8 percent. There was a decrease to 5.9 percent for the final visit, but the reason is unknown. Nearly a quarter of the patients chose not to complete the study.
If you or a loved one was involved in a car accident and you suspect the other driver was negligent, it may help to contact an attorney experienced in Pennsylvania motor vehicle accidents. Please contact us so that we can learn more about what happened and explain your legal rights.