Walmart Nail Gun Recalled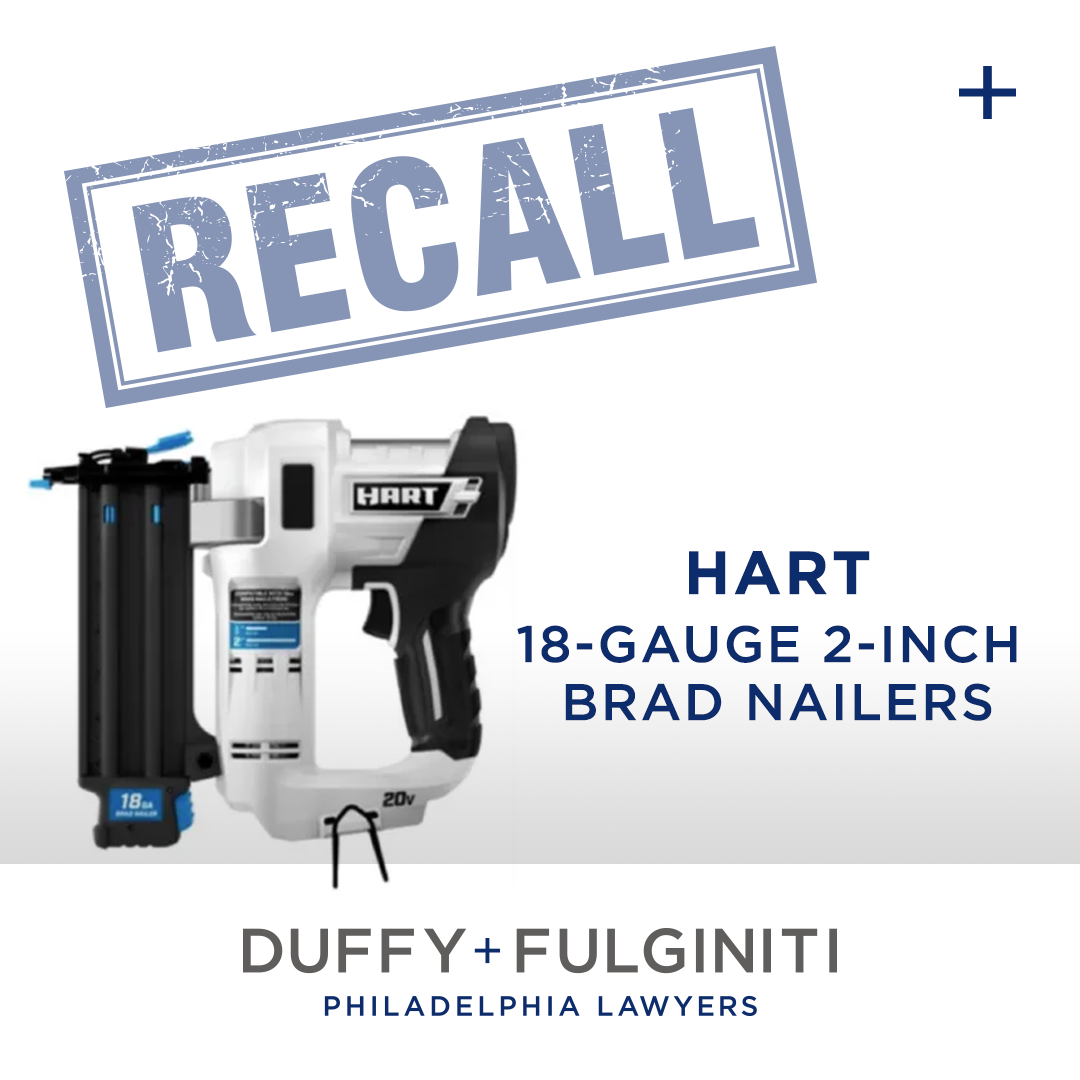 A Walmart manufacturer is recalling its popular nail gun because it can reportedly misfire involuntarily. This recall comes on the heels of another significant recall for Walmart: one that warned of a potentially deadly aromatherapy spray.
In this most recent product malfunction, Hart Consumer Products has recalled 15,700 of its Hart 18-Gauge 2-inch Brad Nailers due to an unattended injury hazard. At issue is the contact sensor which can malfunction and involuntarily discharge a nail without having to contact a work surface, according to the U.S. Consumer Product Safety Commission. The nail guns were sold at Walmart stores and online from April through September of 2021. Four model numbers are included in the recall: HPNR01, HPNR01B, HPNR01B-SK, and HPNR01BNCA. Consumers can find the model numbers on the side of the nail tray or magazine where nails are loaded.
Consumers should immediately stop using the nail guns and return them to Walmart for a full refund. They also may schedule a free mail pickup by calling 800-776-5191.
Life-changing injuries can happen when products malfunction. If you were injured by a defective product and would like to meet with an attorney in Philadelphia who is experienced in product liability litigation, contact us.