Duffy + Partners Hosts CLE at the Phillies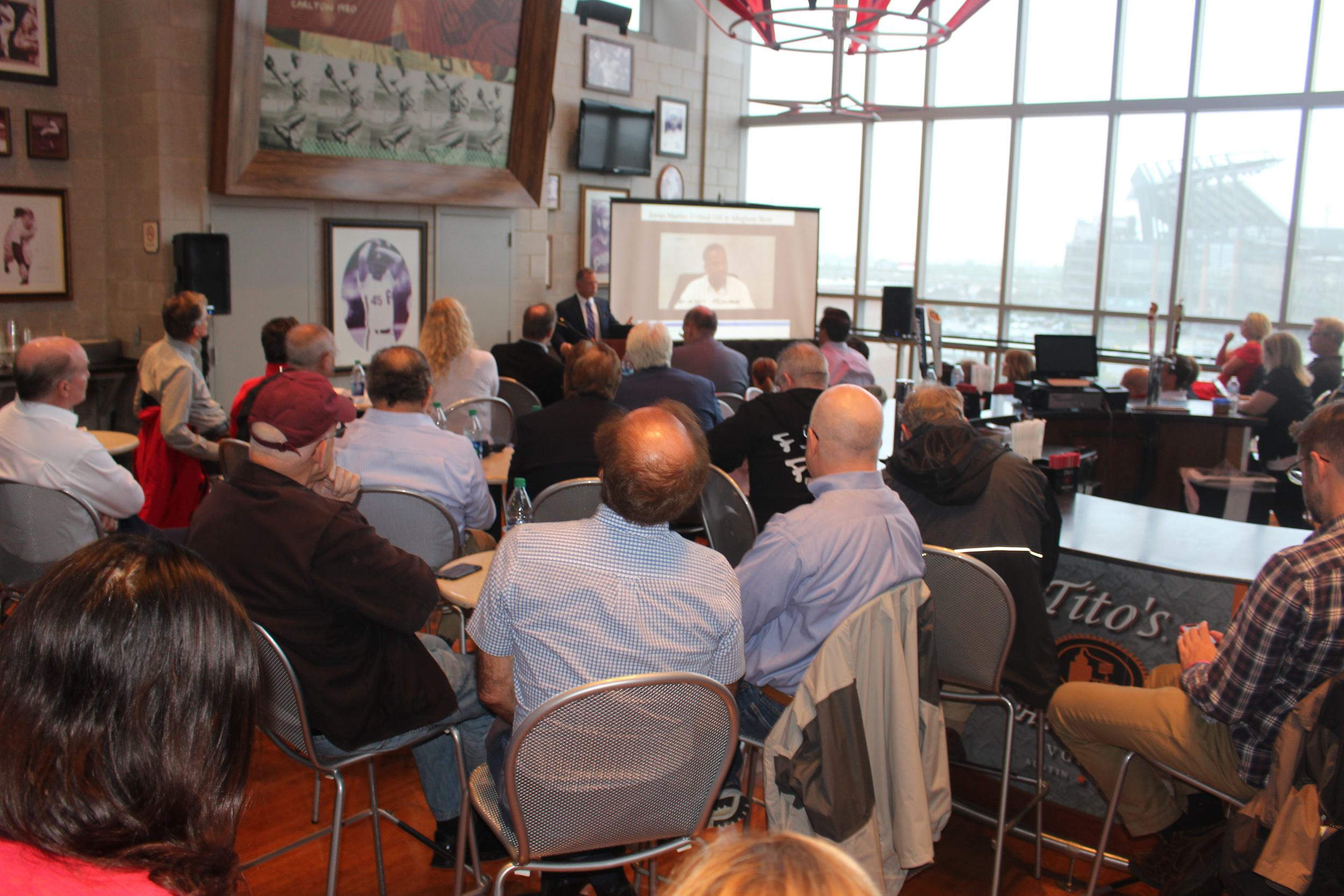 (Philadelphia) This week, Duffy + Partners hosted a special Continuing Legal Education (CLE) program for colleagues in other firms entitled "The Making of a Grand Slam $160,000,000 Settlement." The event was held on September 10th at Citizens Bank Park, just prior to a Philadelphia Phillies home game.
In the program, Ken Fulginiti discussed unique issues of the recent record-setting food truck explosion settlement where the firm obtained the largest settlement ever paid to a minor in Pennsylvania.
The CLE covered such areas as:
Conducting discovery in a multi-plaintiff case
Conducting discovery with over 30 defendant attorneys
Analyzing thousands of hours of surveillance footage
Utilizing video animation in litigation, and
Addressing settlement in a multi-plaintiff case
After the presentation, guests moved to a private area on the rooftop deck for food and drinks and to watch the Philadelphia Phillies take on the Washington Nationals.
Ken Fulginiti has been with the Duffy firm for over 25 years, focusing his practice entirely on helping individuals and families who are the victims of catastrophic injury.
To learn more about the firm, visit duffyfirm.com.