Negligent Security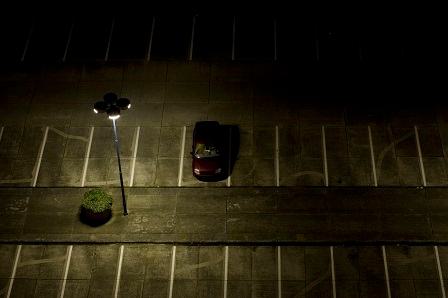 A robbery in a parking garage. A fight in a bar. An assault or attack of rape. These are frightening scenarios on their own. When they occur because of a lack of security or care on the part of an owner or manager of a premises, the victim may be entitled to compensation.
We generally expect the places where we travel to be safe. From parking lots to restaurants and other public spaces, we presume that reasonable security measures are taken before our presence there. This includes appropriate lighting, functioning locks, security cameras when applicable, and so on. However, when criminal activity occurs in these places, the perpetrator of the crime may not be the only one at fault: it also could be the owner of the property.
A "Negligent Security" lawsuit will hold that owner or other third party accountable. If reasonable care had not been exercised to keep the area safe, it may have contributed to the incident. If other incidents of this nature already occurred at that location and the owner failed to take appropriate action to stop future occurrences, that can be another contributing factor. Even a failure to warn patrons, visitors and others about risks can put owners at fault.
Duffy + Fulginiti has a record of success in handling cases involving Negligent Security. We work to uncover who was at fault and what compensation is due the victim and their family for being the target of a crime.

We have an established record of significant verdicts and settlements in this area, and also bring a host of other benefits, including:
A panel of experts in security management, premises liability, threat analysis, law enforcement, and forensic analysis who will help us build a strong case for you.

An extensive case development process where we take the time to analyze, document and persuasively illustrate your personal situation.
A special level of trust, care and compassion in understanding what you and your family are facing. We have a special bond with each and every one of our past clients, and those relationships remain strong long after the case has been won.
The confidence in knowing that if we represent you, it is because we believe we can win. We work on a contingency fee basis, which means if we are not
successful, we receive no payment at all. When you win, we win.
VERDICTS & SETTLEMENTS
Here are just a few examples of significant results we have obtained for our clients:
Duffy + Fulginiti obtained a confidential $21,000,000 settlement against a bar for negligent security and overserving a patron who eventually shot a young man in the parking lot of the bar, rendering the man a paraplegic, as well as a judgment against the patron who shot the plaintiff.
Duffy + Fulginiti successfully negotiated a confidential pre-litigation settlement of $7,500,000 - without discovery - against a parking facility and its management company following an assault on a patron who, in approaching her car after leaving a store, was the victim of an attack. While the commercial defendants argued that the criminal defendants were the culpable parties, the firm amassed significant evidence of local crimes and conducted a nationwide search of the defendants' other parking facilities to establish that the negligent security system at the facility in issue allowed the criminal defendants to perpetrate their crimes.
Duffy + Fulginiti obtained a combination verdict and settlement exceeding $7,250,000 for two clients who received gunshot injuries while exiting a bar. Fortunately both clients survived the shooting, but suffered orthopedic and other internal injuries. The clients brought negligent security claims against the bar and claims against the shooter, and the firm worked to establish a significant criminal history at the establishment, putting the bar on notice of the potential for future crimes.