Construction Accidents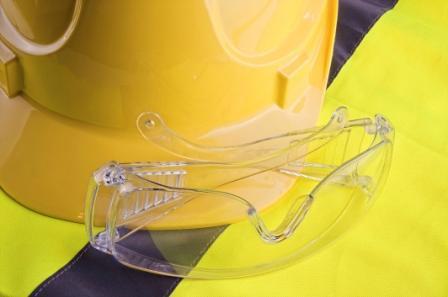 Construction accidents involve complex legal issues that a firm like Duffy + Fulginiti can effectively handle for you. Electricians, pipe fitters, laborers, carpenters, glaziers, and many others have relied upon Duffy + Fulginiti to navigate through the maze of standards, regulations and statutes in order to fully compensate injured workers and provide for their families for the rest of their lives. Despite the numerous defenses invariably lodged by the insurance companies and their counsel (i.e. borrowed servant, workers compensation, assumption of the risk, etc.) our team of attorneys, experts and investigators fights tenaciously to maximize every recovery.
In NCO Group, Duffy + Fulginiti obtained a $28,200,000 verdict for property owners who suffered catastrophic losses due to failures in construction sequencing. The errors ultimately resulted in the virtual destruction of several businesses from flooding. While defendants argued that they were either not negligent or that their mistakes did not cause the damages suffered by the plaintiffs, the jury clearly found otherwise.
A $19,250,000 confidential settlement was obtained for a construction worker who became paralyzed due to inadequate safety precautions on a job site, which resulted in the worker being struck in the back by a beam during crane operations. The case focused on the negligent operations of the site in general.
In Fitzpatrick v. Toll Brothers, Inc., et al, Duffy + Fulginiti represented Vinny Fitzpatrick, a 54-year-old insulation installer who fell through a hole at a construction site. The hole had been cut in the floor of a home under construction so as to lower drywall to the basement level. There were several entities involved in the litigation, including general contractor Toll Brothers, Inc., supplier L&W Supply Corporation, installer Advanced Drywall Systems II, LLC, and handyman service provider Johnston Built, LLC. Each of the defendants claimed another was responsible for both the cause of the hazard and whose responsibility it had been to secure and mark it per OSHA guidelines. Additionally, the defendants universally claimed that our client's injuries were minor and that he was capable of returning to work. However, the firm was able to effectively establish the severity, trauma and permanent nature of Mr. Fitzpatrick's injuries and obtained a global settlement of $7,000,001 just two days before jury selection.
In Voce, Duffy + Fulginiti's client, a 49-year-old union glazier, suffered a permanent hip injury when the ladder he was working on collapsed into a nearby ditch, resulting in his inability to return to work. The jury returned a $6,500,000 verdict for Mr. and Mrs. Voce, finding the general contractor negligent by providing an unsafe working environment for our client and his co-workers.

In Straub, Duffy + Fulginiti obtained a $4,500,000 verdict in favor of Doug Straub, a construction worker, and his wife, Carol. Mr. Straub suffered many broken bones and a closed head injury following the failure of a sewer plug which exploded, breaking bones in his face, arms and legs. The verdict was appealed to the Pennsylvania Supreme Court twice and was ultimately affirmed resulting, with delay damages, in payment of approximately $6,500,000. The verdict was reported as one of the largest verdicts in Pennsylvania that year.

In Mangano, a high school administrator came to Duffy + Fulginiti for help after she slipped on wet flooring glue that had been applied by a flooring contractor. While the defense admitted spreading the glue, they claimed that Mrs. Mangano was not watching where she was walking, and should have seen the bright white glue on the floor. Through depositions of defense corporate representatives, it was discovered that while the contractor had prepared a company safety manual, it never distributed it to their employees as it burdensome to do so. Mrs. Mangano claimed severe pain in her leg, which, while it did not appear on MRIs or X-Rays, was identified as RSD/CRPS, a post-traumatic pain syndrome linked to her accident. The defense denied the diagnosis of RSD/CRPS, and blamed her pain on a prior accident and/or prior medical conditions. In the end, the firm secured a $5,000,000 settlement for Mr. and Mrs. Mangano to compensate them for Mrs. Mangano's pain, limitations, wage loss and medical bills.
In Zarzecki, Duffy + Fulginiti represented the family of a cellular infrastructure technician who died after falling 10 stories from a Philadelphia rooftop. The defendants argued that Mr. Zarzecki, the job foreman, was responsible for failing to wear the provided fall protection. Duffy + Fulginiti argued that the focus should be on the poor planning and design of the project on behalf of the building's owners, property managers and general contractor, not the workers trying to get the job done. . The firm successfully negotiated a $4,450,000 settlement from multiple defendants.
In a confidential settlement, Duffy + Fulginiti recovered $3,700,000 for a construction worker who was injured in a motor vehicle accident on a job site. His vehicle flipped over, causing fractures to his pelvis and requiring surgeries. The defense contended that the plaintiff was responsible for his incident and was driving too fast for the conditions of the project.
Duffy + Fulginiti obtained a $2,900,000 settlement on behalf of an undocumented construction worker who was injured when the scaffold he was working on tipped over.
In Baird, Duffy + Fulginiti secured a $2,350,000 settlement for a union glazier who became permanently disabled when he had to dive to get out of the way of a crate of glass being unloaded by a crane.
Duffy + Fulginiti secured a confidential $1,985,000 settlement for a union ironworker who lost the tips of 2 fingers when the load being transported by a crane operator was not properly rigged, allowing the bundle to collapse onto the plaintiff's hand.
In Davia, Duffy + Fulginiti obtained a $1,900,000 settlement for a contractor who suffered multiple injuries after a fall from scaffolding that had been improperly and unsafely built by another contractor on a construction site.
Duffy + Fulginiti recovered $1,841,000 for a construction worker who suffered injuries when a forklift was driven over his foot. The defense contended that the plaintiff had a significant preexisting medical history and was responsible for the incident as he was not wearing high-visibility clothing.
Duffy + Fulginiti recovered $1,750,000 in a complicated wrongful death case involving a workplace accident and negligently maintained equipment. The defense argued that the equipment that exploded was maintained by the decedent's employer and any failures associated with that equipment were not the responsibility of the decedent. The case settled following unsuccessful motions for summary judgment and a lengthy mediation.
In Wardrop, Duffy + Fulginiti attained a $1,700,000 settlement for the family of warehouse worker Bruce Wardrop, who was killed when the driver of a tractor trailer being unloaded by Mr. Wardrop moved the truck without warning. This caused the forklift being operated by Mr. Wardrop to overturn, causing his untimely death.
Andrew Weygand, an electrician, was electrocuted when he inadvertently touched an energized copper pipe on the third floor of a home where he was working as a contractor. Duffy + Fulginiti was able to establish the pipe was not properly grounded in the basement of the home and secured a $1,650,000 settlement for his family.
Duffy + Fulginiti secured a confidential settlement of $1,510,000 for a union ironworker who suffered a knee injury after stepping into a small hole on a construction site. Evidence showed that the defendants failed to establish safety protocols to ensure that all contractors on site were OSHA compliant.
In Kee, Duffy + Fulginiti obtained a $1,500,000 settlement for a union plumber who fell through a rotted floor during a commercial construction project. While Mr. Kee fell only 2 feet, he suffered bilateral shoulder injuries resulting in his inability to continue work as a union plumber.
A policy limits settlement of $1,160,000 was obtained for a contractor who was visiting a construction project and fell from steps that collapsed beneath his weight. While the plaintiff was self-employed and his income increased after the accident, Duffy + Fulginiti was able to obtain full policy limits from the contractor, as well as a recovery from the out-of-possession homeowners.