Duffy + Fulginiti Presents Philadelphia Continuing Legal Education Program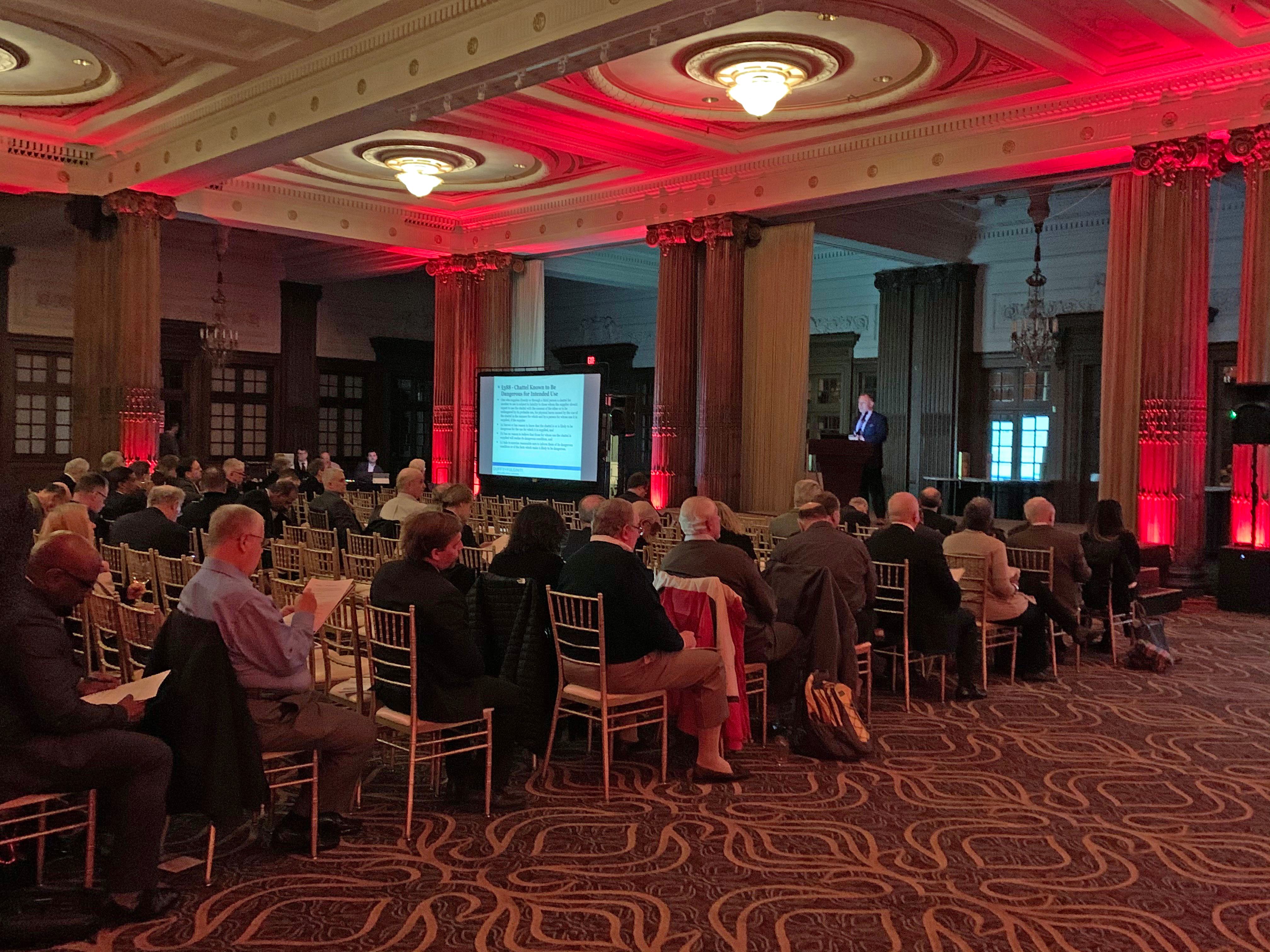 (Philadelphia) The Philadelphia personal injury law firm of Duffy + Fulginiti presented a continuing legal education (CLE) program this week to colleagues from firms around the region. Over 250 attorneys registered to hear Tom Duffy and Ken Fulginiti present "Establishing Liability, Damages and Deep Pockets in Med/Mal, Construction & Products Cases." The event was held at the Crystal Tea Room in Philadelphia.
The session offered an overview of several different types of personal injury law and gave attendees guidance on how to effectively manage cases in each area. The presentation covered every step in the litigation process: determining liability and developing theories, identifying damages, conducting pretrial due diligence and discovery, taking depositions, confronting multiple defendants, and maintaining a candid and ethical position throughout.
As Duffy + Fulginiti is a Philadelphia law firm with a successful track record in personal injury lawsuits, Tom Duffy and Ken Fulginiti are often called upon to deliver CLE programs to other attorneys. They have presented at educational events of the Pennsylvania Association for Justice, Philadelphia Trial Lawyers Association and Pennsylvania Bar Institute, as well as in private seminars and events the firm itself hosts.
Duffy + Fulginiti is committed to making a difference in the City of Philadelphia through its advocacy of victims of catastrophic injury and their families. To learn more, visit www.duffyfirm.com.