Motor Vehicle Accidents
It doesn't take much to cause a car accident. A moment of inattention, poor road conditions, or mistakes made by other drivers can all put you at risk. Even worse, things like faulty or defective parts can also be a contributory factor.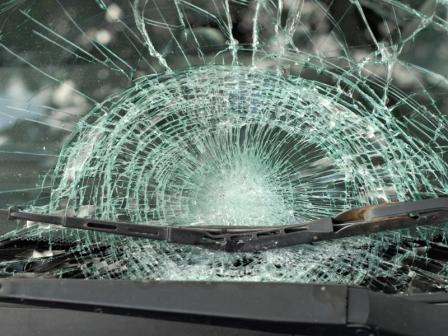 While the accident itself can happen in a mere instant, the damage done can have lifelong repercussions.
Each year, motor vehicle accidents are responsible for thousands of deaths and hundreds of thousands of injuries across the country. With more than 120,000 miles of roads and highways, Pennsylvania has its share of crashes, injuries and tragedies.

If you or someone you love has been involved in an auto accident in Philadelphia and were not at fault, you are entitled to pursue a claim for compensation, even
if the person who caused the accident is prosecuted or ticketed on a criminal level. There is so much to deal with after a motor vehicle accident: your own pain and
suffering, the inability to work, and medical bills. Or, worse, if someone you love lost their life in the crash.

We at Duffy + Fulginiti are experienced motor vehicle accident attorneys in Philadelphia. We will provide support and guidance throughout the legal process, from identifying the responsible parties to working fervently to analyze, document and persuasively illustrate your case. We are committed to securing you the highest compensation possible for the impact on your life and your future needs. We have an established record of significant verdicts and settlements in this area, and also bring a host of other benefits, including:
A network of experts to support your case: accident cause and reconstruction, mechanical and engineering, medical and chiropractic, and even economists.
The confidence in knowing that if we represent you, it is because we believe we can win. We work on a contingency fee basis, which means if we are not successful, we receive no payment at all. When you win, we win.
A special level of trust, care and compassion in understanding what you and your family are facing. We have a special bond with each and every one of our past clients, and those relationships remain strong long after the case has been won.
Here are just a few examples of significant results we have obtained for our clients:
In Lewis, Duffy + Fulginiti represented a Philadelphia doctor in a five-week trial where a jury awarded $15,700,000 to the doctor and occupants of a car she had rented after an accident stripped her of the use of her left arm and her medical practice. Attorneys for a Toyota dealer under contract to provide maintenance on the vehicle argued that the client had been speeding and the car hydroplaned, but the firm prevailed in persuading jurors that it was mechanical failure due to faulty maintenance and service. The verdict was later affirmed by the PA Superior Court, then challenged and upheld in PA Supreme Court resulting in a recovery of over $19,500,000 with interest.
Duffy + Fulginiti obtained a $12,000,000 settlement for client Terry Whittlesey, a young man who, while a passenger in a car on his way to a vacation, was rear-ended by a commercial truck. The trucking company denied all fault associated with the accident and only agreed to the settlement after jury selection was completed and the trial was about to begin. The settlement, which was reported as one of the largest in Pennsylvania that year, enabled Mr. Whittlesey to move into a home specially constructed to accommodate his ongoing physical needs.
A young woman on her way to work was struck from behind by a box truck and subsequently died from her injuries. Duffy + Fulginiti brought suit against the driver and his employer and successfully obtained a confidential settlement of $9,000,000 after it was shown through discovery that the corporate defendant provided little or no supervision over the driver who had repeated motor vehicle violations.
In Kelly, Duffy + Fulginiti settled Reverend Crawford Kelly, Jr.'s claim for $6,000,000, the full insurance policy limit available in the litigation, after Reverend Kelly's vehicle was struck by a tractor-trailer, causing his vehicle to flip and resulting in the traumatic amputation of his arm. The settlement for the incident, which occurred in New Jersey, was reported as one of the largest verdicts in the state that year.
Duffy + Fulginiti recovered $5,000,000 for the estate of a family whose wife/mother died when construction debris fell off the back of a passing truck, killing her instantly. She was a passenger and her husband, who was driving, witnessed the entire horrific event.
A confidential settlement of $4,215,000 was obtained for a man who lost control of a motorcycle purchased just an hour before the accident, resulting in significant injuries. Duffy + Fulginiti was able to obtain a favorable settlement concerning the motorcycle and tire design with product liability theories even though the operator did not have a motorcycle license and had been in prison for 17 years preceding the incident.
A confidential settlement of $4,000,000 was secured for a nurse who suffered an elbow injury, resulting in Complex Regional Pain Syndrome (CRPS/RSD) as a result of her vehicle being struck by a bus making an improper lane change.
A $3,750,000 settlement in Mathis was obtained during the fourth day of trial for a 44-year-old man who was injured in a low speed, low impact crash. There was only $750 in property damage, and no traumatic injury was established on any x-ray, MRI or other study. However, during trial, Duffy + Fulginiti, through expert research and testimony, established that the minor accident triggered a genetic response in Mr. Mathis known as Ankylosing Spondylitis, a condition of which even he was unaware. By the time of trial, Mr. Mathis walked with a cane as this genetic condition had caused a progressive fusing of his spine.
In a confidential settlement, Duffy + Fulginiti recovered $3,700,000 for a construction worker who was injured in a motor vehicle accident on a job site. His vehicle flipped over, causing fractures to his pelvis and requiring surgeries. The defense contended that the plaintiff was responsible for his incident and was driving too fast for the conditions of the project.
Duffy + Fulginiti recovered $3,300,000 in a confidential settlement for a minor who was injured in a serious motor vehicle accident that also involved unique premises liability claims against the commercial establishment where the accident took place.
Duffy + Fulginiti recovered $2,900,000 for a minor who was injured when an erratic commercial van struck her, fracturing bones in both of her lower extremities.
In Nalls, Duffy + Fulginiti secured a $2,650,000 settlement for a young, off-duty police officer who was forced off the job due to injuries he received when the driver of an automobile hit him on his motorcycle, causing injuries to his face, arm, and leg.
A young schoolteacher suffered a traumatic brain injury after being struck in a multi-car pileup following a flash freeze involving multiple vehicles. Defendants denied wrongdoing since many vehicles were involved and claimed that the plaintiff's injury actually came from an accident some weeks prior. The firm's accident reconstruction experts established that the defendant drivers were at fault, since the plaintiff's car was positioned on the side of the road, and, had the defendants been operating at safe speeds for the weather conditions, they would have had time to react. Duffy + Fulginiti settled the matter for $2,200,000.
In Eager, Duffy + Fulginiti represented a woman who sustained a traumatic brain injury in a motor vehicle accident. The defense called it a "pure…simple…accident," alleging a dangerous curve and no fault of their client. Our reconstruction experts established that the defendant was driving recklessly. We settled the
case for $1,950,000 for our client's injuries and future wage losses.
In Duffy, Duffy + Fulginiti obtained a $1,900,000 verdict for John Duffy, an insurance salesman who suffered a broken hip following a motor vehicle collision with a police cruiser. The police officer contended he was in a high-speed pursuit of another vehicle, which did not pan out to be accurate based upon the police tapes.
In Kelley, Duffy + Fulginiti obtained a $1,876,000 verdict in the United States District Court of New Jersey for a 58-year-old woman involved in a motor vehicle accident while traveling between meetings for work. The defense argued that she suffered nothing more than a temporary soft tissue injury on top of a prior history of back and neck pain that had been documented for over 10 years prior to the accident. While the client did not have surgery or broken bones, Duffy + Fulginiti impressed upon the jury that her life had changed significantly following the accident, including an inability to return to her prior position (although she returned to light duty work) and restricted her ability to be involved in the lives of her grandchildren.
A confidential settlement of $1,800,000 involved a traumatic brain injury victim who was forced off a road in Delaware by a tractor trailer operator. While the plaintiff returned to her pre-accident job and did not have any wage loss, Duffy + Fulginiti was able to establish a significant impact on the plaintiff's cognitive function through sophisticated diagnostic testing. Additionally, although the accident occurred in Delaware, the plaintiff lived in New Jersey, and the defendant was from Wisconsin, Duffy + Fulginiti was able to institute and maintain this action in Philadelphia County.
A confidential settlement of $1,600,000 involved the death of an 81-year-old man, who was killed when a truck ran a red light, striking his vehicle. Duffy + Fulginiti's post-accident vehicle testing revealed a fault in the brake line of the defense vehicle that would have prevented the vehicle from stopping in a timely manner at a traffic control device.
In Pakuris, Duffy + Fulginiti obtained a $1,550,000 verdict for a veteran Philadelphia attorney who suffered a torn rotator cuff following a motor vehicle accident. The attorney sought the assistance of the firm for the handling of his claim against the defense driver, who contended that the insignificant impact could not have caused the total disruption of Mr. Pakuris' rotator cuff. Duffy + Fulginiti was successful in having the defendant's biomechanical engineer precluded from testifying based upon research against the defense expert obtained from other states.
In Koppel-Klein, Duffy + Fulginiti obtained a $1,500,000 settlement for a woman who was struck by an ambulance that ran a red light. The ambulance did not have its lights or sirens activated when it sped through the steady red light. While the plaintiff, self-employed, did not have a wage loss claim, and despite significant surveillance evidence against the plaintiff, Duffy + Fulginiti was able to obtain a favorable settlement through discovery and trial techniques, including calling the defense expert in its case-in-chief, and establishing evidence that called into question the integrity of the surveillance footage.
In Zook, Duffy + Fulginiti secured a $1,311,900 settlement for a man who was rear-ended while stopped at a red light, but whose car sustained little property damage. He claimed multiple injuries, including a herniated disc. Defense experts suggested that the driver who rear-ended the client was going too slow to cause such injuries and that the client's golf game did more to hurt his back than the accident did. He suffers from ongoing pain and limitations.
In, Milner, Duffy + Fulginiti represented a man who, while on a riding lawnmower as part of his job, was struck by a vehicle that came off the roadway into the shoulder. The defense claimed that our client was the one who rode into the lane of traffic, and that his traumatic injuries were a progression of pre-existing conditions. Just two days before trial, the defense settled for $1,250,000, the insurer's full policy limit and umbrella coverage for the incident.
In Britt, Duffy + Fulginiti obtained a policy limits settlement of $1,000,000 in Lehigh County for an Upper Darby police officer who suffered a back injury following an accident with a lumber truck. While the defense disputed liability, causation and damages and conducted countless hours of surveillance of Mr. Britt, an inflexible policy limit demand was made, and a tender ultimately came shortly before trial.
A $750,000 settlement was secured for a truck driver injured when he rear-ended a disabled vehicle in front of him, causing him to not only strike the disabled vehicle, but be rear-ended himself by the vehicle behind him.
In this confidential case, the firm obtained a $500,000 settlement for an individual who rear-ended a slow-moving tractor trailer, which had been previously pulled over by the police for operating at a slow speed. While the incident occurred in Lehigh County, Duffy + Fulginiti successfully instituted the action in Philadelphia County and was able to have the action remanded after it was removed to federal court on an unsuccessful fraudulent joinder argument.
In Leedie, a saleswoman was driving on I-95 when she became stopped in traffic and was rear-ended. The defendant claimed that our client had suddenly entered his lane and cut him off. After establishing our client's injuries and the impact to her career, the jury ultimately awarded her $180,000.