Premises Liability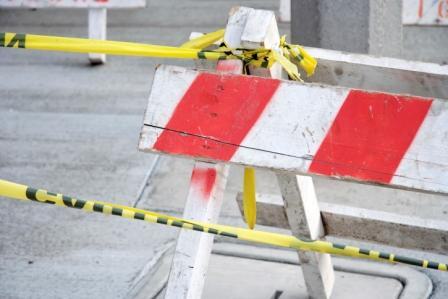 A premises liability accident occurs any time someone is injured on the property of another. The property may be used for commercial, residential or industrial purposes. An action may arise from a construction failure or simply a failure to maintain property. Dangerous conditions of property may result in death, injury or property damage.
A young man, traveling with his school on a field trip, suffered a paralyzing injury. Duffy + Fulginiti filed a lawsuit against the school on his behalf and obtained a confidential settlement of $36,000,000.
Duffy + Fulginiti obtained a confidential $21,000,000 settlement against a bar for negligent security and overserving a patron who eventually shot a young man in the parking lot of the bar, rendering the man a paraplegic, as well as a judgment against the patron who shot the plaintiff.

Duffy + Fulginiti recovered $19,250,000 for a construction worker who became paralyzed due to inadequate safety precautions on a job site, which resulted in the worker being struck in the back by a beam during crane operations. Since the crane operator was the accident victim's co-worker, the case focused on the negligent operations of the site in general (as the settlement is confidential, we cannot identify the parties).
Duffy + Fulginiti successfully negotiated a confidential pre-litigation settlement of $7,500,000 - without discovery - against a parking facility and its management company following an assault on a patron who, in approaching her car after leaving a store, was the victim of an attack. While the commercial defendants argued that the criminal defendants were the culpable parties, the firm amassed significant evidence of local crimes and conducted a nationwide search of the defendants' other parking facilities to establish that the negligent security system at the facility in issue allowed the criminal defendants to perpetrate their crimes.
In Fitzpatrick v. Toll Brothers, Inc., et al, Duffy + Fulginiti represented Vinny Fitzpatrick, a 54-year-old insulation installer who fell through a hole at a construction site. The hole had been cut in the floor of a home under construction so as to lower drywall to the basement level. There were several entities involved in the litigation, including general contractor Toll Brothers, Inc., supplier L&W Supply Corporation, installer Advanced Drywall Systems II, LLC, and handyman service
provider Johnston Built, LLC. Each of the defendants claimed another was responsible for both the cause of the hazard and whose responsibility it had been to secure and mark it per OSHA guidelines. Additionally, the defendants universally claimed that our client's injuries were minor and that he was capable of returning to work. However, the firm was able to effectively establish the severity, trauma and permanent nature of Mr. Fitzpatrick's injuries and obtained a global settlement of $7,000,001 just two days before jury selection.
Duffy + Fulginiti obtained a combination verdict and settlement exceeding $7,250,000 for two clients who received gunshot injuries while exiting a bar. Fortunately both clients survived the shooting, but suffered orthopedic and other internal injuries. The clients brought negligent security claims against the bar and claims against the shooter, and the firm worked to establish a significant criminal history at the establishment, putting the bar on notice of the potential for future crimes.

In Mangano, a high school administrator came to Duffy + Fulginiti for help after she slipped on wet flooring glue that had been applied by a flooring contractor. While the defense admitted spreading the glue, they claimed that Mrs. Mangano was not watching where she was walking, and should have seen the bright white glue on the floor. Through depositions of defense corporate representatives, it was discovered that while the contractor had prepared a company safety manual, it never distributed it to their employees as it burdensome to do so. Mrs. Mangano claimed severe pain in her leg, which, while it did not appear on MRIs or X-Rays, was identified as RSD/CRPS, a post-traumatic pain syndrome linked to her accident. The defense denied the diagnosis of RSD/CRPS, and blamed her pain on a prior accident and/or prior medical conditions. In the end, the firm secured a $5,000,000 settlement for Mr. and Mrs. Mangano to compensate them for Mrs. Mangano's pain, limitations, wage loss and medical bills.
In Zarzecki, Duffy + Fulginiti represented the family of a cellular infrastructure technician who died after falling 10 stories from a Philadelphia rooftop. The defendants argued that Mr. Zarzecki, the job foreman, was responsible for failing to wear the provided fall protection. Duffy + Fulginiti argued that the focus should be on the poor planning and design of the project on behalf of the building's owners, property managers and general contractor, not the workers trying to get the job done. . The firm successfully negotiated a $4,450,000 settlement from multiple defendants.
Duffy + Fulginiti recovered $3,300,000 in a confidential settlement for a minor who was injured in a serious motor vehicle accident that also involved unique premises liability claims against the commercial establishment where the accident took place.
In Gymnastics Plus, a $3,000,000 verdict was obtained for a New Jersey recreational facility that was destroyed in a fire. Duffy + Fulginiti argued that the fire would not have occurred had the local utility company maintained adequate surge protection at its transformers. The utility blamed the fire on an electrician doing work on the transformer and fought the case unsuccessfully through appellate courts and the Supreme Court of New Jersey.
In a confidential settlement, Duffy + Fulginiti recovered $3,000,000 for a 60-year-old physician who twisted her ankle due to a sidewalk that measured to be a one-half inch offset from the surrounding sidewalk. This condition caused our client to break her ankle, resulting in surgery and post-traumatic arthritis.
Duffy + Fulginiti obtained a confidential $2,000,000 settlement against a quarry owner following the drowning of a child, arguing that the quarry failed to hire properly qualified lifeguards.
In Cole, a truck driver suffered a wrist injury when a steel roll-away door fell from its track and landed on Duffy + Fulginiti's client's wrist, causing fractures in multiple places. This led to the driver's inability to continue driving trucks. A New Castle County, Delaware jury returned a verdict $1,600,000 for Mr. Cole against the Port of Wilmington.
In another case, Duffy + Fulginiti obtained a $1,500,000 settlement from a water reservoir owner based on the claim that its negligent operation during a tropical storm caused flood damage to a downstream property owner.
In S.L. Danielle, Duffy + Fulginiti obtained a $1,300,000 verdict against a commercial building owner and tenant for significant water damage to an apparel company's bailed goods due to the activation of an excessive number of sprinkler heads during a small fire. It was established that the fire was caused by the negligence of the tenant, and the building owner had disregarded recommendations to install a needed jockey pump for the sprinkler system before the fire.
A policy limits settlement of $1,160,000 was obtained for a contractor who was visiting a construction project and fell from steps that collapsed beneath his weight. While the plaintiff was self-employed and his income increased after the accident, Duffy + Fulginiti was able to obtain full policy limits from the contractor, as well as a recovery from the out-of-possession homeowners.
In Eshleman, a power plant security guard was shocked by stray static electricity after operating a keypad to open a sliding gate. The defense claimed the shock was negligible and that the cause of the woman's pain was a prior injury, but Duffy + Fulginiti worked to obtain a settlement for her in the amount of $1,065,000.
A $700,000 settlement was obtained for a woman who, while stepping over a sitting wall, twisted her ankle while stepping down onto the asphalt surface. Duffy + Fulginiti was able to establish that the engineer who designed the sitting wall and asphalt surface failed to comply with industry standards.