Product Liability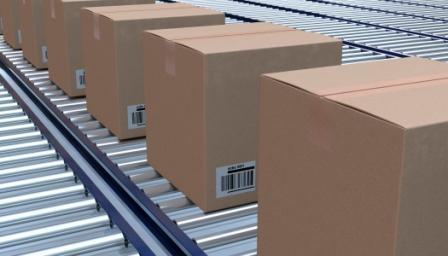 When a person is injured by a defective product, the seller and/or manufacturer may be required to compensate the victim. A product liability claim should be pursued if the product lacked an element necessary to make it safe for its intended use, the vendor or manufacturer misrepresented the goods or products, caused a breach of warranty, and/or was negligent. Such claims come under three main categories: design defects, manufacturing defects, and failure to warn cases. Products causing injury can include household appliances, automobiles, industrial and work-place equipment, and airplanes. Liability can arise due to a product's formula, preparation, assembly, installation, testing, warnings, instructions, marketing, packaging, or labeling.
As our tort law has evolved, the question of negligence has been eliminated entirely from certain product liability cases. Now, in certain cases, a plaintiff is only required to demonstrate that the product caused an injury due to the defect -- the reason for the defect is irrelevant. If you have been injured by a product, contact the Law Firm of Duffy + Fulginiti. You can count on our firm's experience and proven success record to assist you in obtaining the compensation you deserve.
Duffy + Fulginiti has successfully pursued product liability claims against national and international manufacturing companies resulting in significant victories for our clients. The firm has received the Bar Register of Pre-eminent Lawyers in the field of Product Liability law by Martindale-Hubbell.
In Rice, the Superior Court affirmed a $12,400,000 verdict (obtained in addition to a $3,500,000 settlement previously received) which, combined with interest and delay damages, totaled over $22,500,000. This affirmation was for the retrial of a 2006 case, where Duffy + Fulginiti client Leroy Rice, a forklift operator who was crushed and partially paralyzed by pallets of frozen food when the warehouse racking he was working near collapsed upon him, was awarded a $10,600,000 verdict and $3,500,000 settlement.
In Lewis, Duffy + Fulginiti represented a Philadelphia doctor in a five-week trial where a jury awarded $15,700,000 to the doctor and occupants of a car she had rented after an accident stripped her of the use of her left arm and her medical practice. Attorneys for a Toyota dealer under contract to provide maintenance on the vehicle argued that the client had been speeding and the car hydroplaned, but the firm prevailed in persuading jurors that it was mechanical failure due to faulty maintenance and service. The verdict was later affirmed by the PA Superior Court, then challenged and upheld in PA Supreme Court resulting in a recovery of over $19,500,000 with interest.
Luong Nguyen, a 53-year-old farmer, husband, and father of five suffered second and third degree burns on 25% of his body following a portable stove malfunction. Duffy + Fulginiti, along with our product experts, cited issues with packaging, labeling, and a lack of instructions, both in the package and from the seller. The seller tendered its full $1,000,000 insurance policy, and a $9,300,000 verdict was obtained against the manufacturer.
Duffy + Fulginiti obtained a confidential settlement of $9,900,000 for a young man and his wife after the man suffered a traumatic brain injury when he fell from a stationary bus after leaning against the door, not realizing the door latch was not working properly.
In Eap, a combined policy limits settlement of $7,000,000 was reached for a 34-year-old small business owner rendered a paraplegic when a slab of stone fell upon him from a table used to fabricate stone into decorative countertops. Duffy + Fulginiti obtained the settlement from the table manufacturer and two distributors.
In Straub, Duffy + Fulginiti obtained a $4,500,000 verdict in favor of Doug Straub, a construction worker, and his wife, Carol. Mr. Straub suffered many broken bones and a closed head injury following the failure of a sewer plug which exploded, breaking bones in his face, arms and legs. The verdict was appealed to the Pennsylvania Supreme Court twice and was ultimately affirmed resulting, with delay damages, in payment of approximately $6,500,000. The verdict was reported as one of the largest verdicts in Pennsylvania that year.
Duffy + Fulginiti recovered a confidential settlement of $4,625,000 for a young lady who lost three fingers on her non-dominant hand when it was pulled into a machine which the plaintiff contended lacked proper guards and/or warnings. Complicating factors with this matter included the fact that the machine was 25 years old at the time of the incident without evidence of prior incident, and the plaintiff had an unfortunate arrest record both before and after the incident.
A confidential settlement in the amount of $4,500,000 was obtained for a school bus driver whose arm got stuck in a wheelchair lift when the lift malfunctioned and failed to stop upon reaching the floor of the school bus.
A confidential settlement of $4,215,000 was obtained for a man who lost control of a motorcycle purchased just an hour before the accident, resulting in significant injuries. Duffy + Fulginiti was able to obtain a favorable settlement concerning the motorcycle and tire design with product liability theories even though the operator did not have a motorcycle license and had been in prison for 17 years preceding the incident.
The firm obtained a settlement in the amount of $4,000,000 in product liability matter involving a medical device, specifically a pain pump used to control post-surgical pain. Duffy + Fulginiti was able to establish that the product was being marketed and used beyond FDA clearance and that it caused the loss of shoulder cartilage to our client, ending his career as a union glazier.
Duffy + Fulginiti recovered $2,200,000 for an individual who became legally blind after ingesting a home cleaning product. The defense contended the product was misused and properly labeled, while Duffy + Fulginiti argued it was a foreseeable misuse.
In Rivera, Duffy + Fulginiti secured a settlement, of which $1,175,000 million was not confidential, for a client who suffered a workplace injury due to a product malfunction. The plaintiff, a supervisor at a business that assembled chassis for a trucking company, was assisting a coworker adjusting an arm on a driveshaft manipulator when the arm collapsed, inflicting crushing injuries on his dominant hand. The injuries necessitated four surgeries and forever altered his ability to work and live. Despite the presence of warning language in an operational manual, the firm argued that the manipulator was defective based on its design, manufacture and lack of posted warnings regarding use.
In Eshleman, a power plant security guard was shocked by stray static electricity after operating a keypad to open a sliding gate. The defense claimed the shock was negligible and that the cause of the woman's pain was a prior injury, but Duffy + Fulginiti worked to obtain a settlement for her in the amount of $1,065,000.
Duffy + Fulginiti obtained a confidential $875,000 settlement involving product liability claims against the manufacturer of a fire suppression link that failed to separate during a fire of an unknown cause, resulting in the destruction of a local landmark diner.