Sarah Dooley Addresses Young Professionals from Phi Sigma Sigma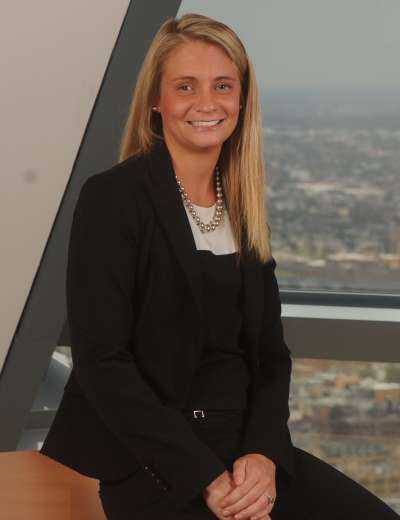 (Philadelphia, PA) – Sarah F. Dooley, an attorney with Duffy + Partners, recently spoke to a group of over 550 college-aged women as a part of the "Founder's Day" celebration of the Phi Sigma Sigma sorority. The event took place at the Springfield Country Club in Springfield, PA.
In addition to school-based membership and networking, the sorority, which is over 100 years old, strives to offer annual leadership-building events, including lectures and an annual conference. At the Founder's Day event, a panel of five women addressed the attendees on principles of success in transitioning from undergraduate to graduate school and a future career.
Dooley joined the firm after graduating from Widener University School of Law, where she was recognized with a Pro-Bono Distinction and a Student Bar Association award, both given based on her community service and dedication to the school. While working towards her law degree, she interned with the Pennsylvania Criminal Defense Clinic, the Cape May County, New Jersey Prosecutor's Office, and the Philadelphia District Attorney's Office, while also serving as an office assistant for a Southern New Jersey private practice.
To learn more about the firm, visit duffyfirm.com.